John Matzick is a professional photographer/fishing boat captain. Quite a combination. If he is half as good a fisherman as he is a photographer, he must be up to his elbows in salmon. Here are some of the photos that John has available for purchase
on his website.
All of the images below are "thumbnails."
To see the full size pictures, just click on them
Hard to believe this is really water. Talk about waiting until you get the angle
just right.
Nothing like walking on the beach on a lazy afternoon.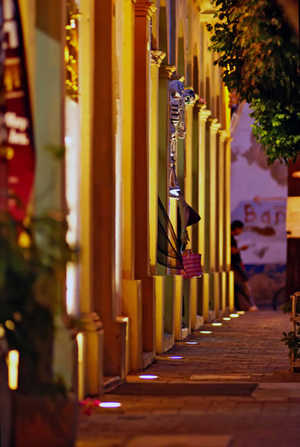 Or taking a stroll on the Plazuela Machado on a warm winter evening.
It's never to early to get up and go fishing. Right John?
Quote of the day:
Writing is easy. All you do is stare at a blank sheet of paper until drops of blood form on your forehead.
Gene Fowler
Sitemap
Go up to Other Mazatlan Photos Go up to General Information on Mazatlan Go up to Home Page of Nadine Loves Henry
Go back to Dave Siengo's Mazatlan Photos