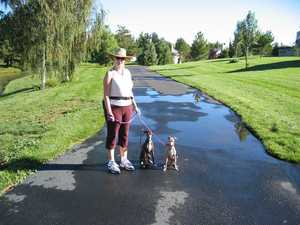 One of the things we do every day is take the doggies for walkies. We now have to spell w-a-l-k because if we say the word, they get so excited! Here's Nadine with
Belle
and
Venus
at the start of the walk.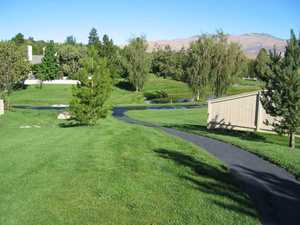 Here is the path from the street leading down to where Nadine is standing. Notice how green and lush everything is. This is because the whole Caughlin Ranch area is irrigated almost every day. In fact you can see the wet path in the previous photo. No it didn't rain last night, but the sprinklers were on.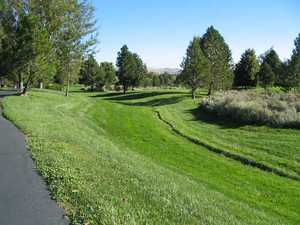 After walking about a mile, you arrive here. We usually let our girls go and run around off lead here. They love to jump over the little creek that runs through this little valley.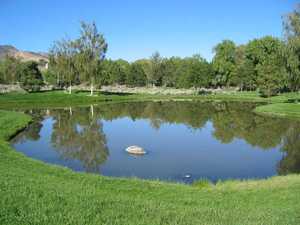 There are ponds everywhere, often filled with ducks and geese, and sometimes golden retievers. Our babies act like water is poison, and do whatever they can to avoid it.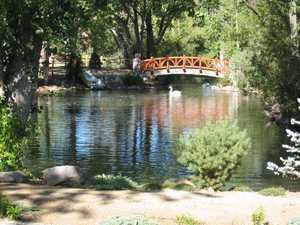 Along our walk we pass this residence, complete with its own private pond and swans. Hard to believe we are in a residential section of Reno!
Quote of the day:
Never lick a steak knife.
Dave Barry
Sitemap
Go up to Our Reno Home Views Go up to Where we have lived Go up to All about our Family Go up to Home Page of Nadine Loves Henry
Go back to The Guest Area Downstairs Continue with Some Fun Special Events in Reno